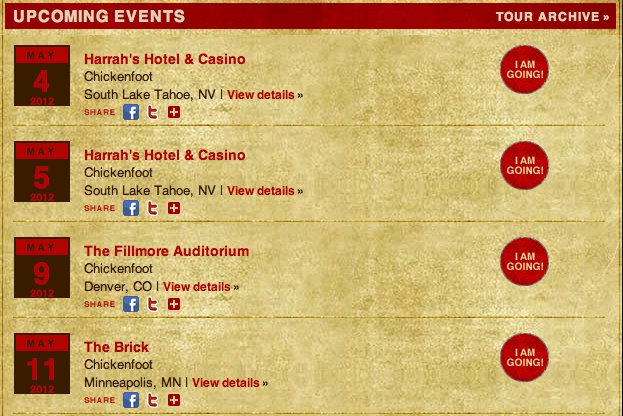 Where' the Utah stop?
I'm a big Sammy Hagar fan. Starting with Montrose, then solo, his many years with Van Halen and now Chickenfoot. Have never seen him live and would love to someday.
There's a new tour with multiple dates. Two shows in Lake Tahoe, which makes sense since there is a Cabo Wabo Cantina there. Then four days later, there is a show in Denver.
But no show in Salt Lake City. WTF?


Tahoe to Denver passes through Salt Lake City
As you can see from the map above, the tour buses traveling from the Tahoe show on May 5th go right through Salt Lake City on their way to the Denver show on the 9th.
Now I know the band doesn't have complete control over where they stop. It's the venue and concert promoters that run the shows and schedule the dates these days. Maybe smaller bands call the shots [maybe, maybe not], but regardless, there is no Salt Lake tour stop for this bus that just so happens to be traveling through Salt Lake.
Now if for some reason, between now and the end of April, they read this blog post and think to themselves, "Hey, we have fans in Utah" and schedule a date, then I will retract my rant.
Until then, I want to see Sammy, Michael, Joe and Chad Kenny.