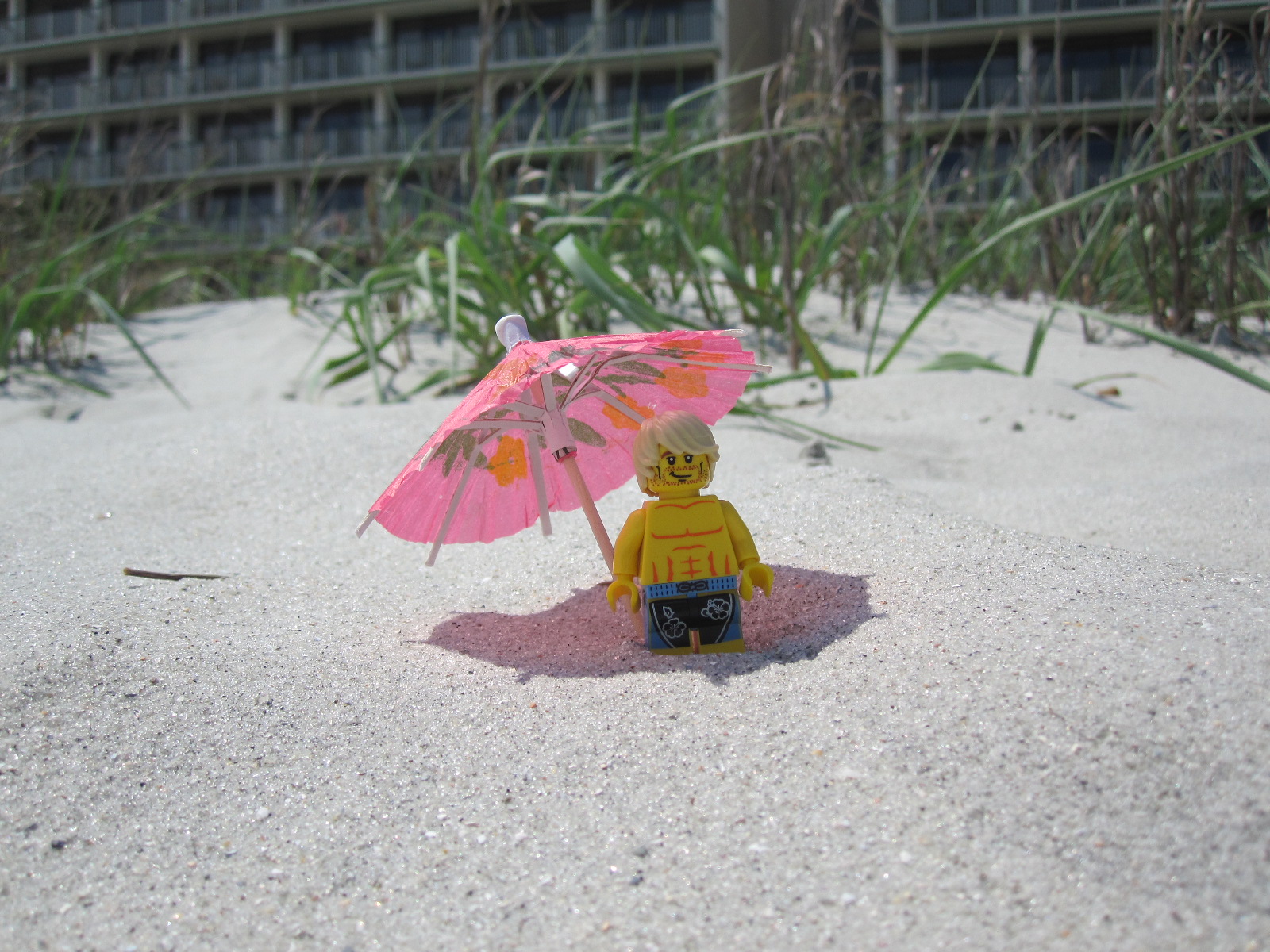 Shaded, not Jaded
I collect LEGOs and have since I was a kid. These latest figures to my collection are LEGO minifigures. There have been four sets of them so far. This particular figure is from Series 2.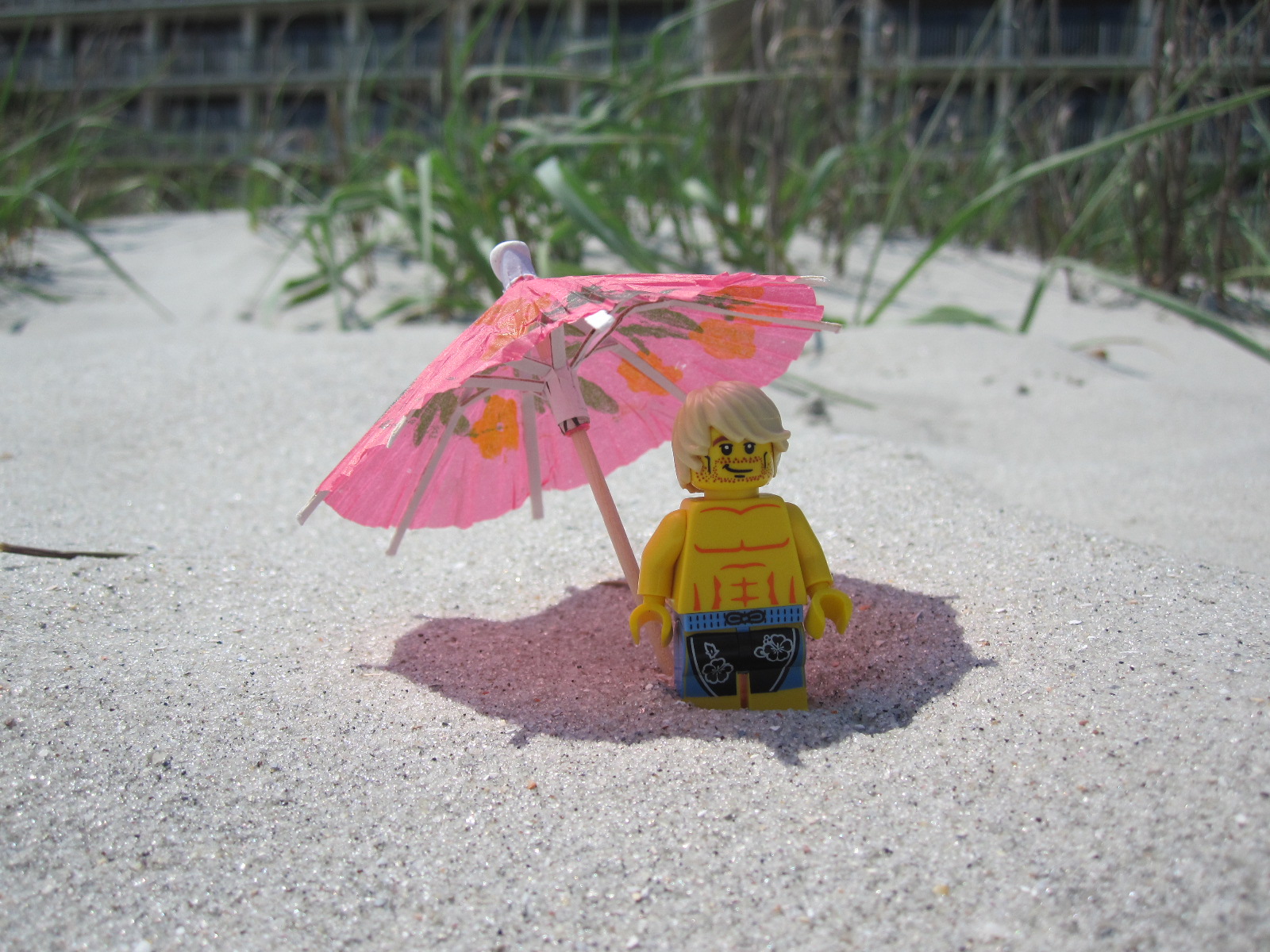 A view from the sand
I thought I would take him with me to Myrtle Beach last week and have some photo op fun in the sand. The umbrella was courtesy of a drink I consumed while there.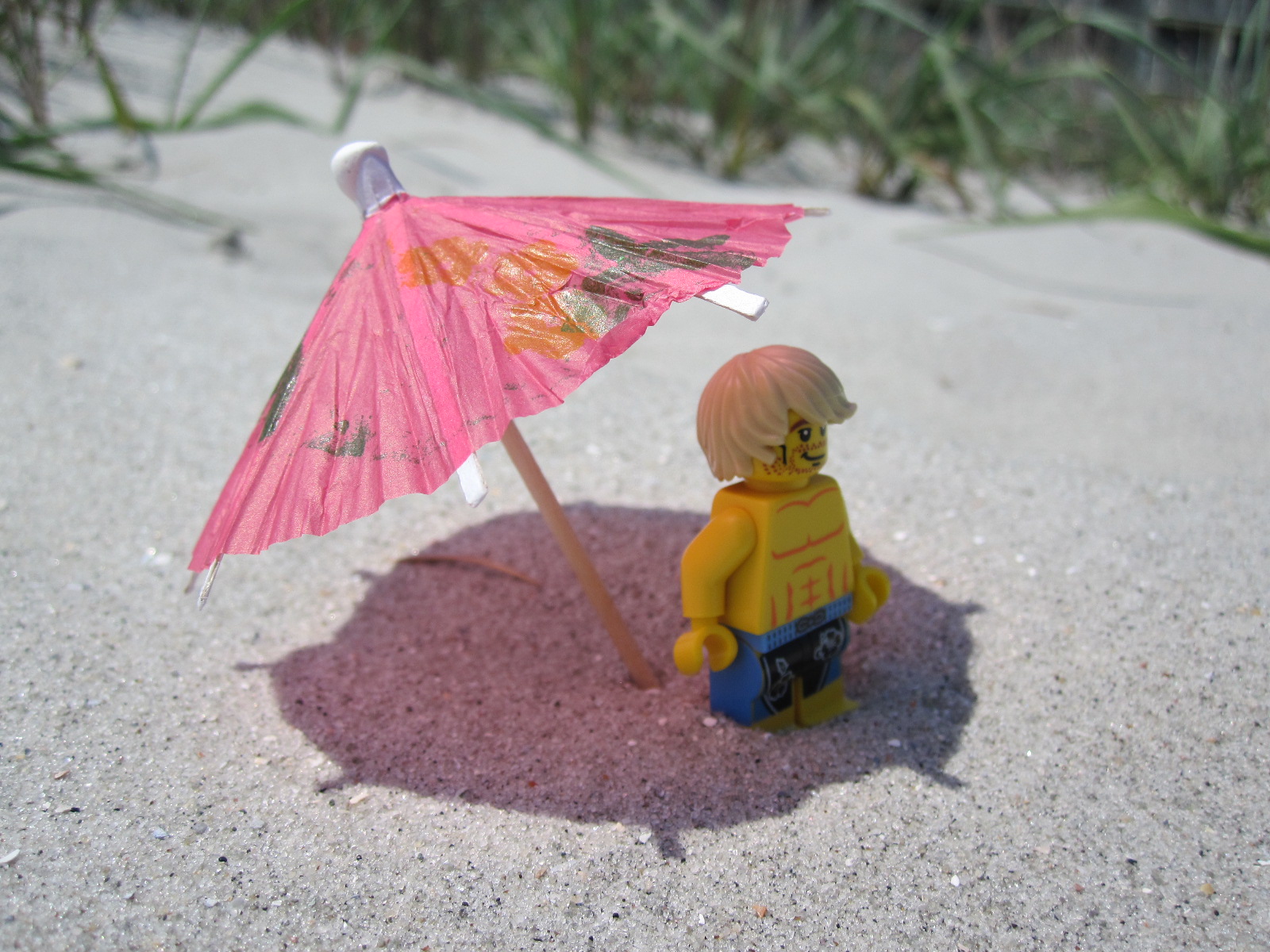 My left side is not really my best side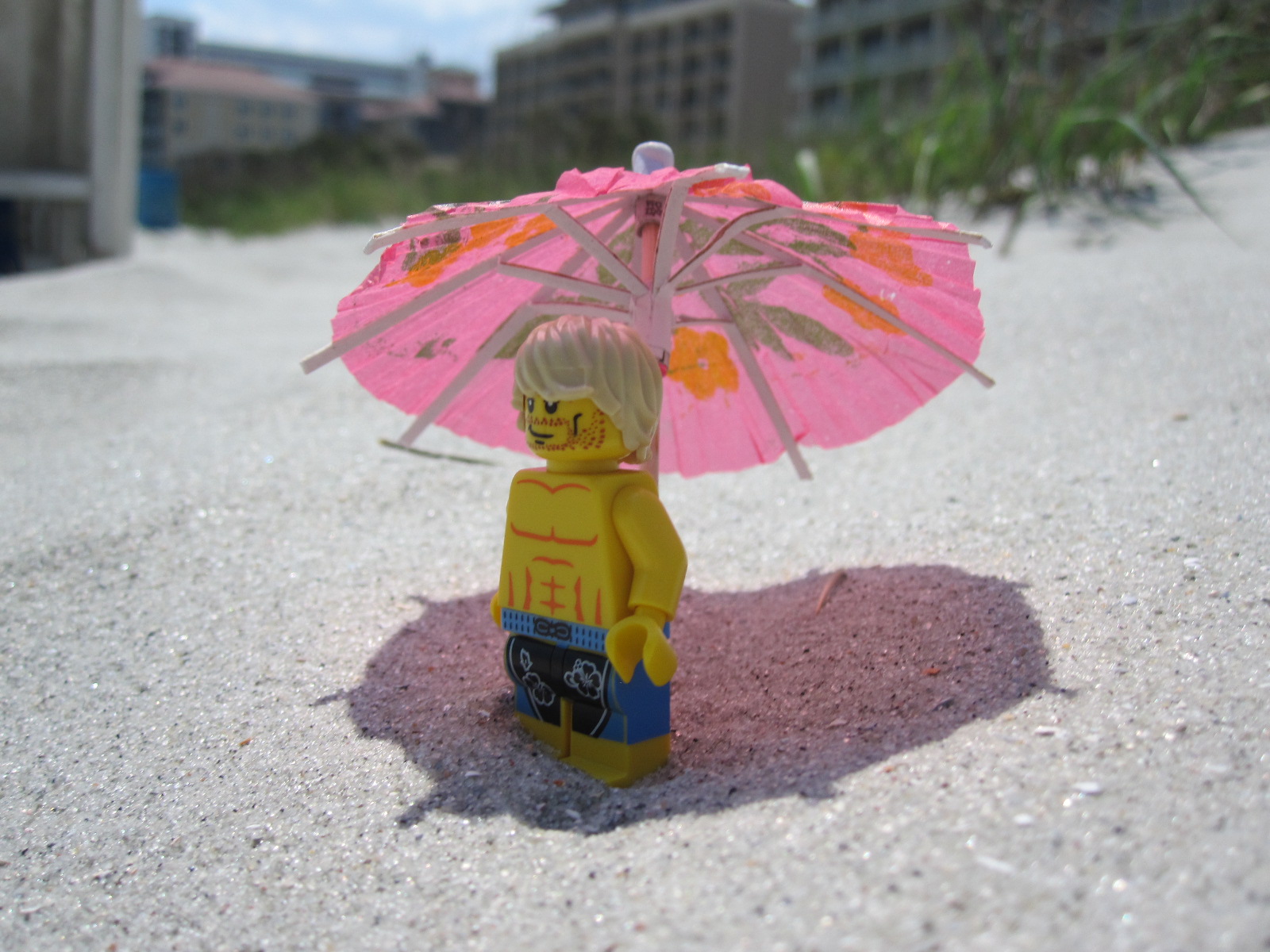 On the right… that's right