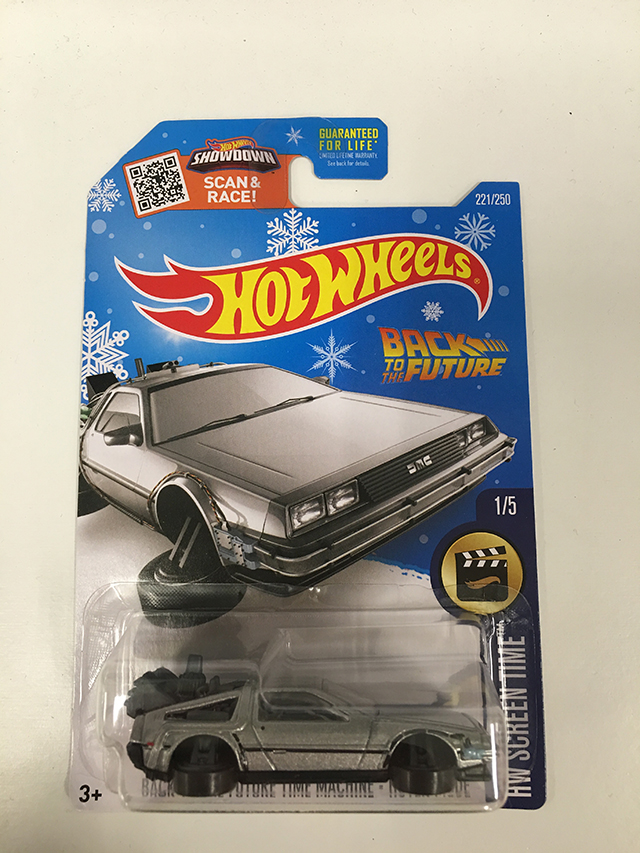 A new model for Back To The Future Part II
Happy New Year 2016
Back almost 3 years ago, I posted pics of my Back To The Future Hot Wheels models. This last year, there was a new model released of the DeLorean from the iconic movie series. This time, it's the hover converted time machine from Part II.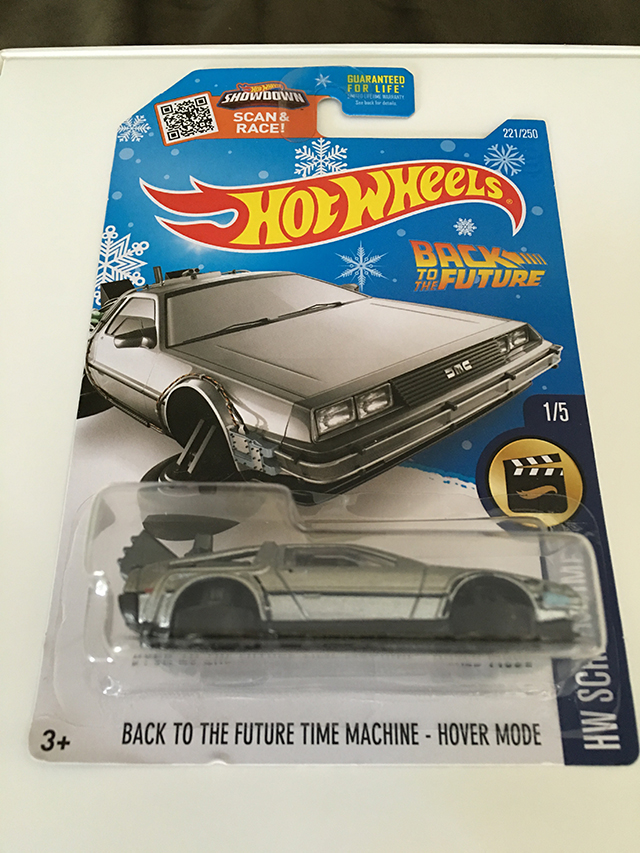 Another shot of the Hover Mode DeLorean in it's package
I tried to find it for the longest time, even considering paying $15 on Amazon for one. Until late last year, while shopping at Target, I decided to once again, look through all of the Hot Wheels in their toy section. And I found one. For 99 cents. I looked for a second one, but alas, just the one was found. Which means this stays sealed in it's original packaging. If I do happen to find another one, it will be opened for this fan to display next to my other model from 2013.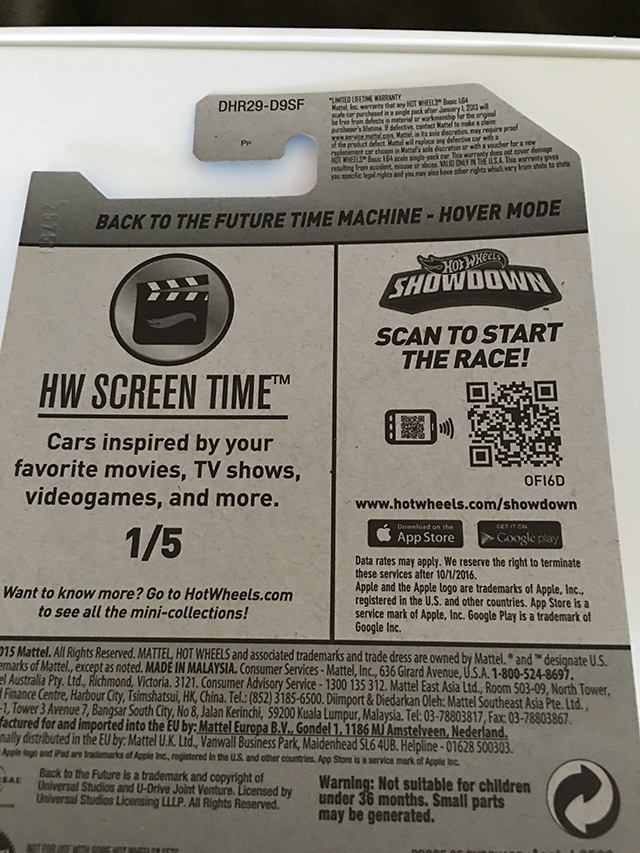 the back of the Hot Wheels pacakge
I hope to keep collecting these over the years, even if I don't have each and every model released.